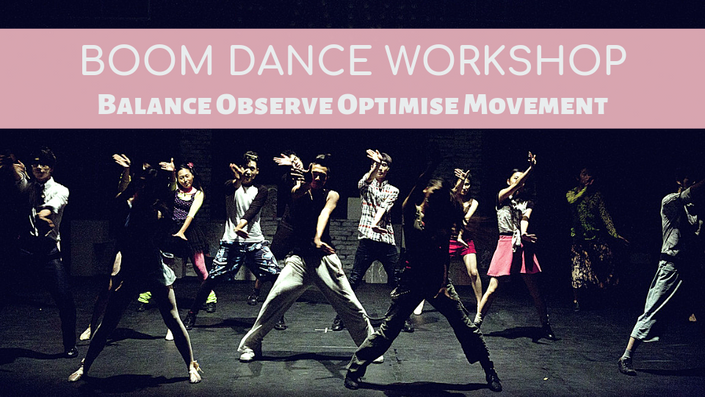 BOOM Professional Dance Teachers Workshop
Balance Observe Optimise Movement for greater alignment, build strength faster and gain flexibility without stretching.
Watch Promo
Enroll in Course
Re-Imagining Dance:
Learn the (BAM) system
"Balance Body ART Movement"
At this
The BOOM workshop
Balance Observe Optimise Movement
In this workshop, I will propose the principles and training methods I got to know through the somatic practice of The Feldenkrais Method® can help improve the outcomes of dance students.

We will explore how somatic mindful movement can benefit dance practice, training and educational dance.
This is a workshop in the truest sense, where we come together to explore and discover together. Don't come expecting answers but rather new questions.
Learn how to create sustainability and longevity in your dance practice and teach these techniques to your students.
How do we stay healthy physically and mentally and how is one connected to the other?
How do we keep dancing into our 90's?
Explore creativity, chaos, and falling with flow.
How do we nourish interest, passion, and authenticity?
Discover how to create resilience, mobility and strength through mindful movement practice.
What does "strength" really mean after all?
Understand the benefits and downsides of a supportive practice.
How do we fill the gaps that specialised practice brings with it?
Who is this workshop for?
This workshop is for dancers, dance teachers of all levels. Also interested and curious movers from other disciplines such as yoga, parkour, fitness professionals or martial arts.
Inside is this portal hosts the online content
(buy online content and get the live workshop FREE)
SECOND LIVE WORKSHOP IN ADELAIDE
DATE: July 7th, 2020
TIME: 9am - 5pm
VENUE: Dance Hub
COST: $150 AUS. $120 AUS early bird.

SIGN UP: Register your interest -- [email protected]
want more info: CLICK HERE TO BOOK A CALL
Most people know they are capable of so much more, yet, are mostly happy with average movement. But dancers make movement their life, their art. A moving mind stays open. Thinking bodies expect the unfamiliar. Moving intelligently means being on the lookout for opportunities of danger or unexpected brilliance.
The Feldenkrais Method is a powerful tool for helping you know what you don't know and cultivating your thinking body. Learn to make a difference in your safety while performing and become the dancer no one can take their eyes off of or as Dr. Feldenkrais said, "make the easy, elegant."
One of the biggest questions we get about the BOOM workshop program
"What do you do in the BOOM workshop that helps dancers and dance teachers?"
Here's a story that illustrates exactly what we do.
I met Merridy online in a local dance group. She had heard about The Feldenkrais Method but had not tried it before. She had heard that is was a great method for helping dancers gain flexibility without stretching. She was interested to find out how that was possible.
The 3 most common questions people ask about The BOOM workshop are:
Question 1:
How do I know if this movement method is right for me?
Question 2:
How is this different from yoga and Pilates?
Question 3:
What should I expect in an Awareness Through Movement lesson?
---
Is this Movement Method right for me?
Do you have the motivation to change aspects about yourself you wish were different? You will love this work if:
you hope to improve your flexibility and range of motion in your joints
you are recovering from an injury
have tried other traditional approaches without success
feel a bit out of touch with your body
you want to improve your body awareness
wanting to increase your confidence
---
How is this different from yoga and Pilates?
Other modalities only focus on a few puzzle pieces, stretching, strengthening, endurance...etc. This movement approach shows you how the whole body works together. Through awareness of what we are doing, we are able to relearn better ways of moving that release excess muscle tension and restore bones to optimal alignment. Giving the body an alternative to conventional popular movement approaches. A dysfunctional system will only be detrimental to the already stressed body.
---
What should I expect in an Awareness Through Movement group class?
Classes are taught verbally and the participants are guided through the movement sequence. Each lesson is based on a particular function and designed on a precise study of how the nervous system learns best. During the lesson you will lie comfortably clothed on the floor, with your eyes softly closed. The movements are a sequence of gentle actions, to increasingly complex movements that explore your skeletal alignment, breath, muscle tone and sensing habits. Awareness Through Movement® classes give you a chance to retrain your proprioception and expand your muscle memory. This allows your system to accurately sense your movement patterns, to eliminate compulsive and dysfunctional strain.
Your Instructor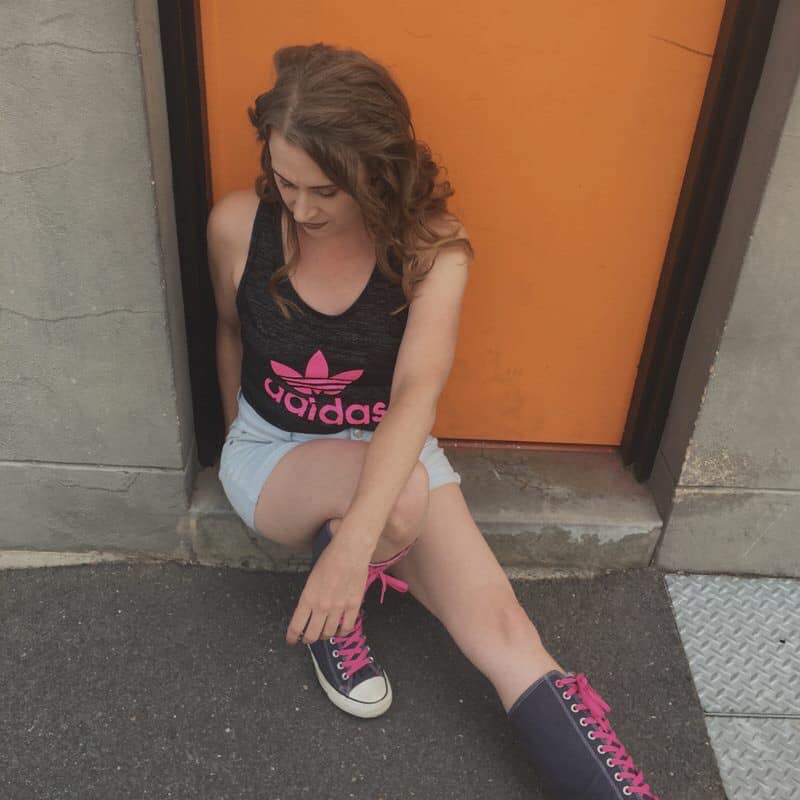 While my movement practice started out as an obsession to make my own body more graceful indulging in my passion for performing dance. Little did I realise back when I began my journey that this movement modality was going to save me so much discomfort, pain and stress.
What drives me today is a strong curiosity for helping: Dancers, Dance Teachers, Yoga & Fitness Professionals gain a greater understanding of themselves. To get comfortable in their own skin through creating a learning environment online and in-person to give them the tools to resolve their aches and pains, once & for all. So they look & feel totally effortless. Giving them skills that they can pass onto their students.
Watch the
About Me and How to do Awareness Through Movement lessons
by clicking the Preview button below
Course Curriculum
Why BOOM works
Available in days
days after you enroll
Become the dancer no one takes their eyes off
Available in days
days after you enroll
Audios to improve alignment, mobility and strength
Available in days
days after you enroll
Balance
Life is about Balance.
Movement is about Balance.
1st in the 3 part workshop I focus on the importance of Balance and how by paying attention to your movements you can create balance throughout your skeletal system.
This workshop focuses on finding neutral in the body. By balancing the skeleton and working with gravity the body has less work to do holding us upright, sideways and upside-down.
Observe
People don't take the time to Observe themselves. Finding out what you do so you can do what you want.
I will be asking you to start to pay attention and observe in detail areas we often miss while dancing.
During this workshop, you will be observing the movements of the pelvis and you're the connection to the pelvic floor, how it affects the rest of your functions in standing, sitting and dancing.
Re-imagining the use of your core through visualisation and movement experiments.
Learning to observe more of yourself, painting a larger picture while you are moving enables everything to function better.
Optimize
Optimise means learning to fine tune your body for maximise efficiency with the least amount of effort.
3rd of 3 part workshop series we get the look at the neuroscience behind the method.
When you learn to draw more of yourself into your awareness your body/mind functions better. You may find yourself dreaming of new possibilities. You're self care, self confidence and self worth are increased. You feel a great responsibility for your own well-being.
The body/mind is an unbreakable connection.
This unconventional approach to human movement is gaining popularity due to the benefits you receive not just in making your movements easier but life in general becomes easier to travel through.
Courses Included with Purchase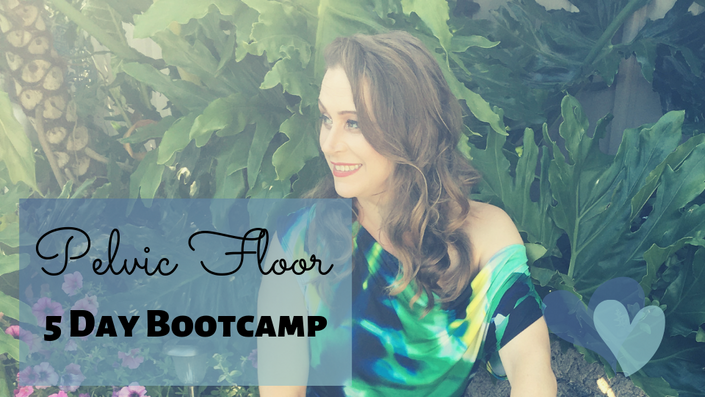 5 Days to Strengthen Your Pelvic Floor
Emphasise the use of the pelvic floor with other muscles in the hips, legs and torso, as part of a coordinated system.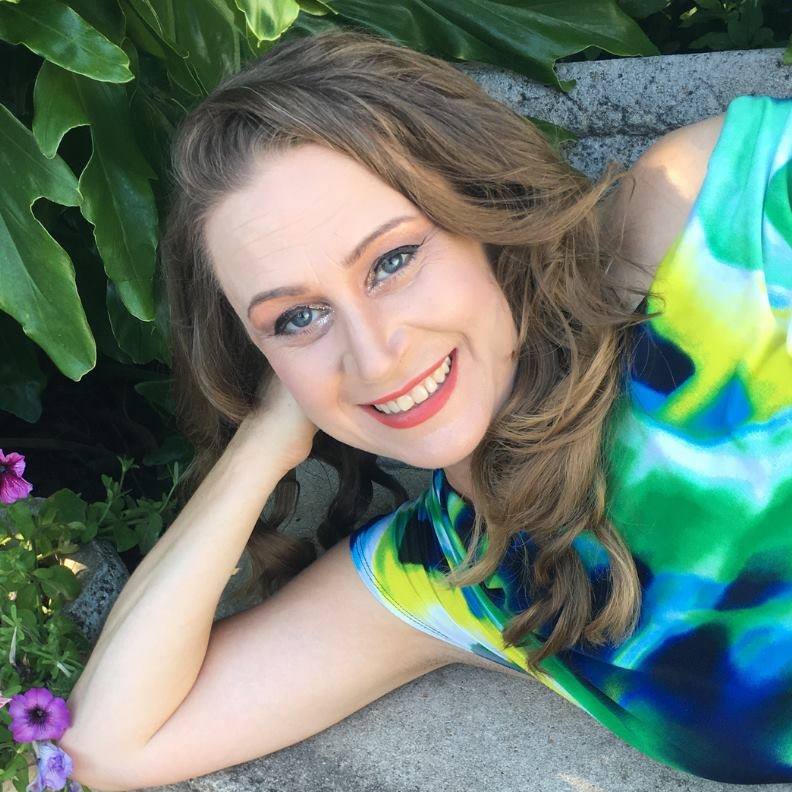 $47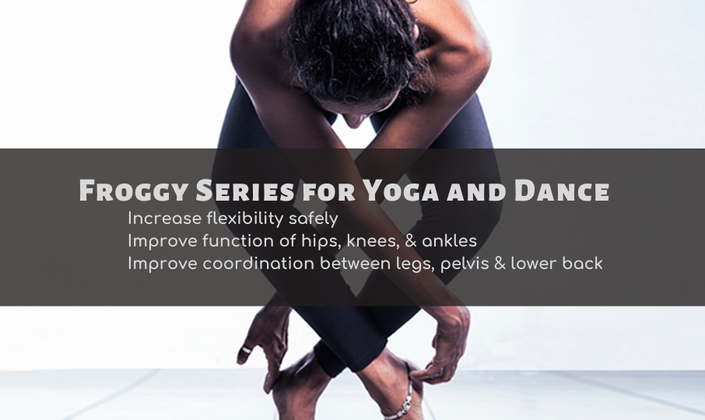 Frog Series to improve your Yoga & Dance Practice
Increase flexibility. Improve the coordination between legs, pelvis & lower back. Coordinate breathe with your movement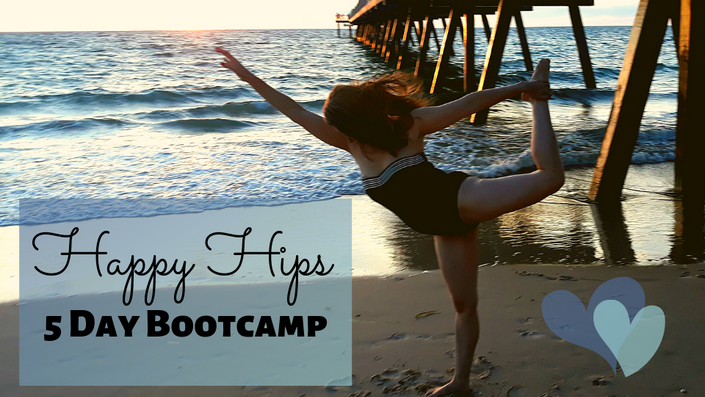 Happy Hips 5 Day BootCamp - Introduction to the full workshop program
Bringing awareness into your hips will improve your alignment, posture and mobility. Increasing your balance and flexibility .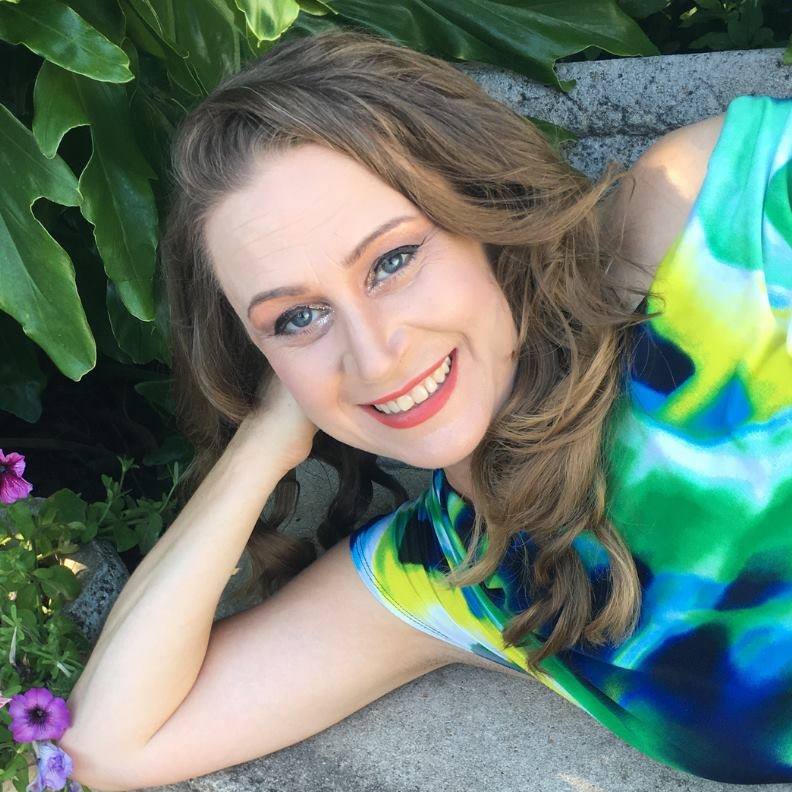 $47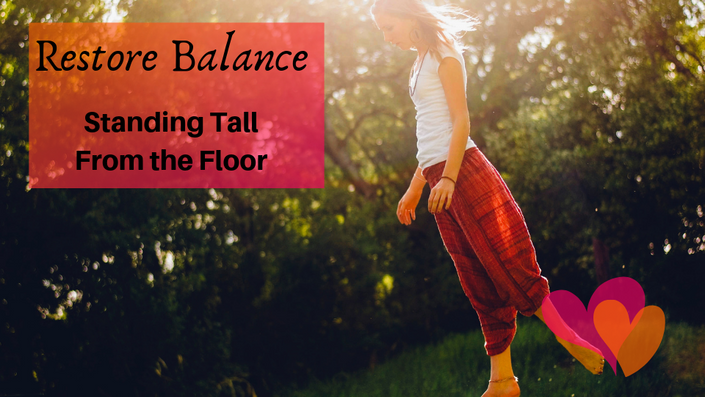 Standing Tall from the Floor
Learn to move elegantly from the floor to standing and back. Make the hard easy and the easy elegant.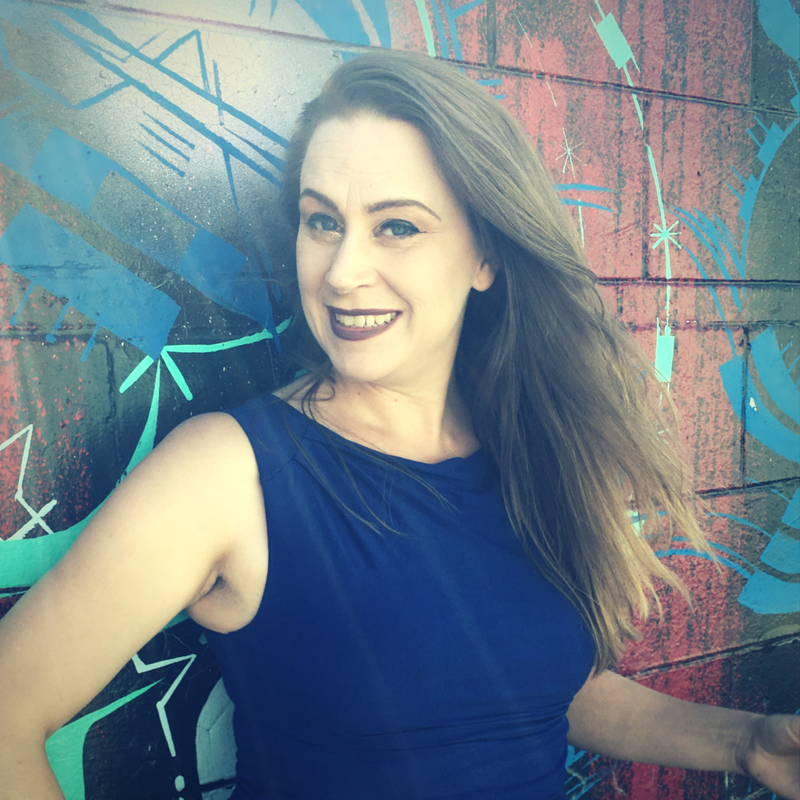 $197
Original Price: $488
Frequently Asked Questions
When does the course start and finish?
The course starts now and never ends! It is a completely self-paced online course - you decide when you start and when you finish.
How long do I have access to the course?
How does lifetime access sound? After enrolling, you have unlimited access to this course for as long as you like - across any and all devices you own.
Why is the program cost in USD?
All programs on this site are sold in USD. Email me directly for other payment options.
What if I can not attend the live BOOM workshop?
The live workshop will be uploaded into the online portal. All the content and training details of the live workshop are uploaded into the program for you to access as soon as you sign in. Attending the live event will allow for future discussions and embodiment of the learning.
Can I attend the BOOM workshop in the future?
The BOOM workshop will be hosted in all cities throughout Australia over the next few years. If you are interested in helping spread the word register your interest here:
[email protected]
,.au. If you are overseas and would love the BOOM workshop in your area please email your interest.
Is there an online discussion group on this topic?
You may join the Facebook group Misfit Movement Makers. See the link below. OR join the Creative Fluency Dance Program Membership.